We heart Lisa Eldridge for sharing her editorial make up looks on her must-view blog. It's always good to know how to recreate any of Lisa's make-up looks but especially model-of-the-moment Cara Delevigne.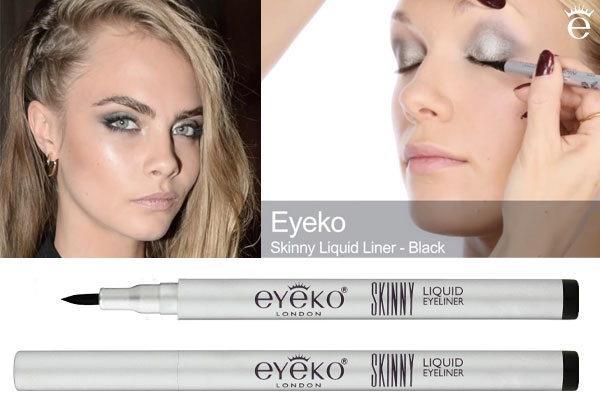 "I've done Caras make-up lots of times and was inundated by Cara fans for this particular look I did on her for the W Magazine party she hosted.
This video isn't about trying to look like Cara, it's simply about recreating the make-up look. I'm not a fan of the modern obsession of trying to look like a celebrity, make-up should be fun and a great tool for enhancing and bringing out your own individual beauty. I've recreated the look on my assistant Jessie's sister, a regular girl who happens to be the same age as Cara and a huge admirer of hers".
Be sure to use your Eyeko Skinny Liquid Eyeliner to frame your eyes! The precision tip allows you to get close enough to the lash line as well as create the perfectly defined flick to enhance your eyes.