We are all about effortless beauty and embracing our natural features rather than hiding them. We also believe the eyes are the centrepiece of the face and with the right products, the right eye makeup can make us feel our most confident. But sometimes sitting in front of the mirror for an hour, perfecting your nude eyeshadow look just doesn't fit into a busy lifestyle. A quick, easy fix is sometimes all we need to get us out the door feeling our very best.
When it comes to eyeshadow, there are so many wonderful colors and palettes to choose from (and, in case you haven't heard, we've launched three nude eyeshadow palettes you're going to love), but it can be overwhelming to decide which one is for you. From natural green and silver eyeshadow combinations to the perfect nude eyeshadow look, we're here to help you decide which eyeshadow shades are best for you.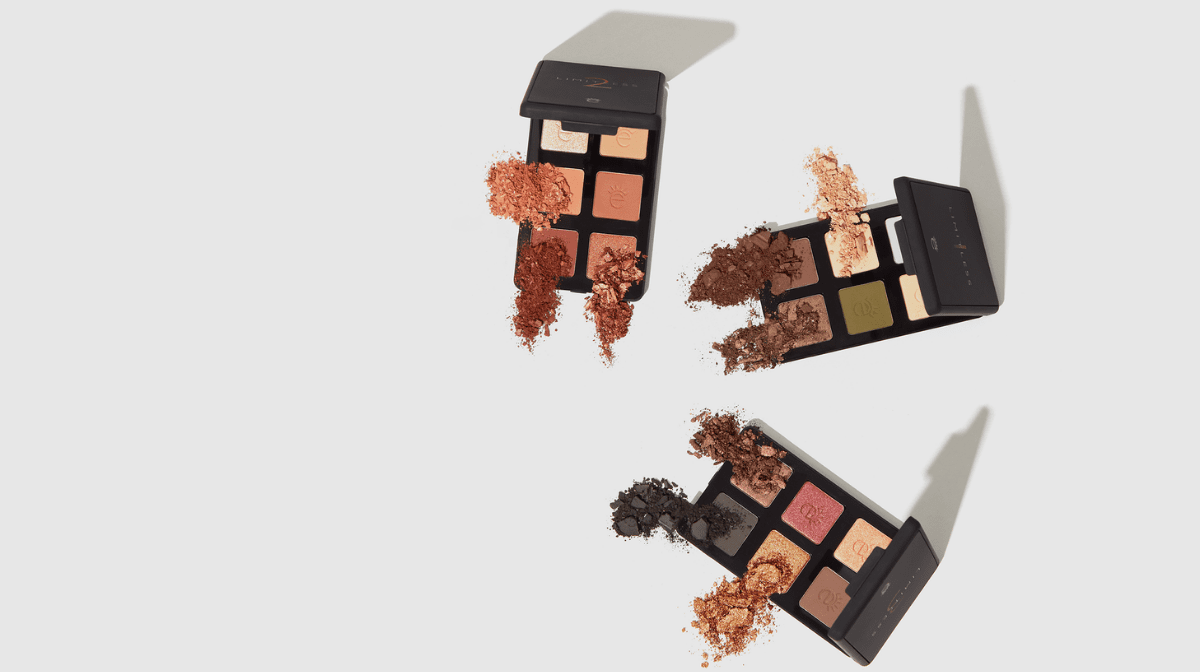 Applying eyeshadow has its tricks to master and more often than not can leave us feeling overwhelmed with which shades to use and where to place them. When it comes to eyeshadow, we recommend learning how to apply according to your eye shape and choosing the right eyeshadow colors to compliment your complexion. 
With the release of our universally–flattering Limitless Eyeshadow Palettes, creating the perfect nude eye makeup look has never been easier. Plus, each mini nude eyeshadow palette has a unique pop of color that will flatter not only your complexion but make your eyes shimmer.  
Want to know the best way to compliment your complexion with eyeshadow? Keep reading for our top tips on:
Choose the right eyeshadow for your complexion

 

Inspiration: nude eyeshadow ideas