Thank you to everyone who braved the snow to join us for the US launch of our Alexa Chung for Eyeko Limited Edition Set in our favourite corner of Manhattan at the Meatpacking Sephora store. Team Eyeko were holed up in Soho House only a stones throw from Sephora making it easy for Max and Nina Leykind to greet press, sip champagne and nibble on the crispy treats on hand from Treathouse.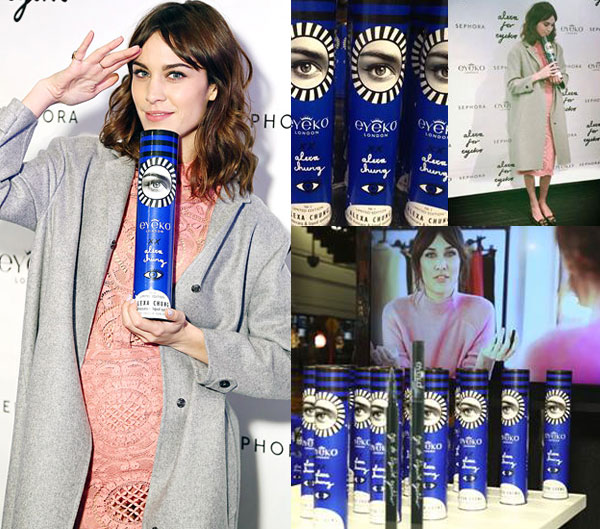 UK born but NY native, DJ Harley Viera Newton took to the decks as our new Creative Consultant Alexa Chung gave good cat eye whilst chatting about her inspirations for the set and her personal tips for creating the perfect cat eye. Best of all Alexa charmed everyone present with her off-the-cuff how-to's on perfect selfles, photo poses and hijacking editors phones to create her own instagram videos.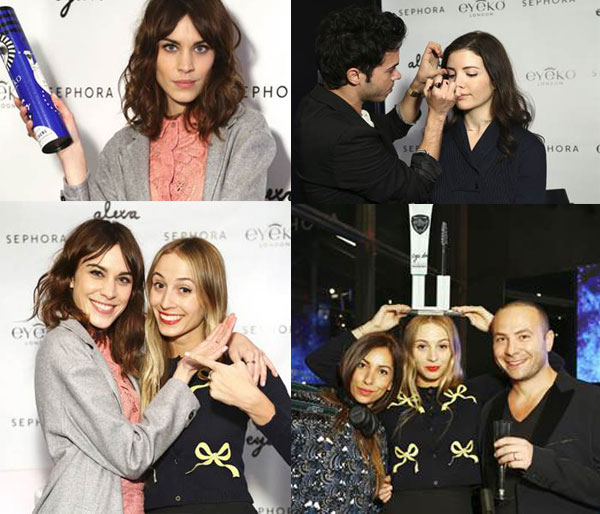 Thank you to MUA's Sally Duvall, Jennifer Nam and Neil Scibelli who were on hand to ensure everyone was able to walk away having achieved Alexa's signature cat eye in minutes with the help of our new Eye Do Mascara and Liquid Eyeliner for flawless flicks.
You can now shop the look stateside at Sephora and in all stores from 3rd January 2014! See the video below by Alexa on Jade Taylor from Nylon magazines phone! Love!