We're obsessed with Fan Bing Bing's elegant yet youthful make-up look as seen on the red carpet at Cannes Film Festival 2013.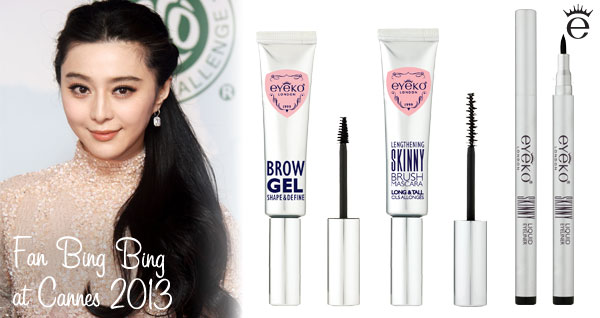 With her swept up side pony serving to emphasise Fan's beautiful eyes accentuated with liner and lashes, try Eyeko Skinny Liquid Eyeliner drawn across upper lids and lengthen and extend lashes with Eyeko Skinny Brush Mascara.
Leave brows pencil and powder free, simply style and define with Eyeko Brow Gel. Diamond earrings always help to put a twinkle in your eye!