What is graphic eyeliner?
Graphic eyeliner is the creative trend that encourages us to draw more than a normal winged eyeliner. Featured in the likes of fashion shows and adorning the eyes of famous celebs, it's no surprise the bold beauty statement takes a steady hand to create.
Graphic Eyeliner looks
With the party season now fast approaching, you may be wondering how to spruce up your routine look. Here at Eyeko, we've come up with four different graphic eyeliner techniques to make your eyes mesmer-eyes this season!
Floating Crease Eyeliner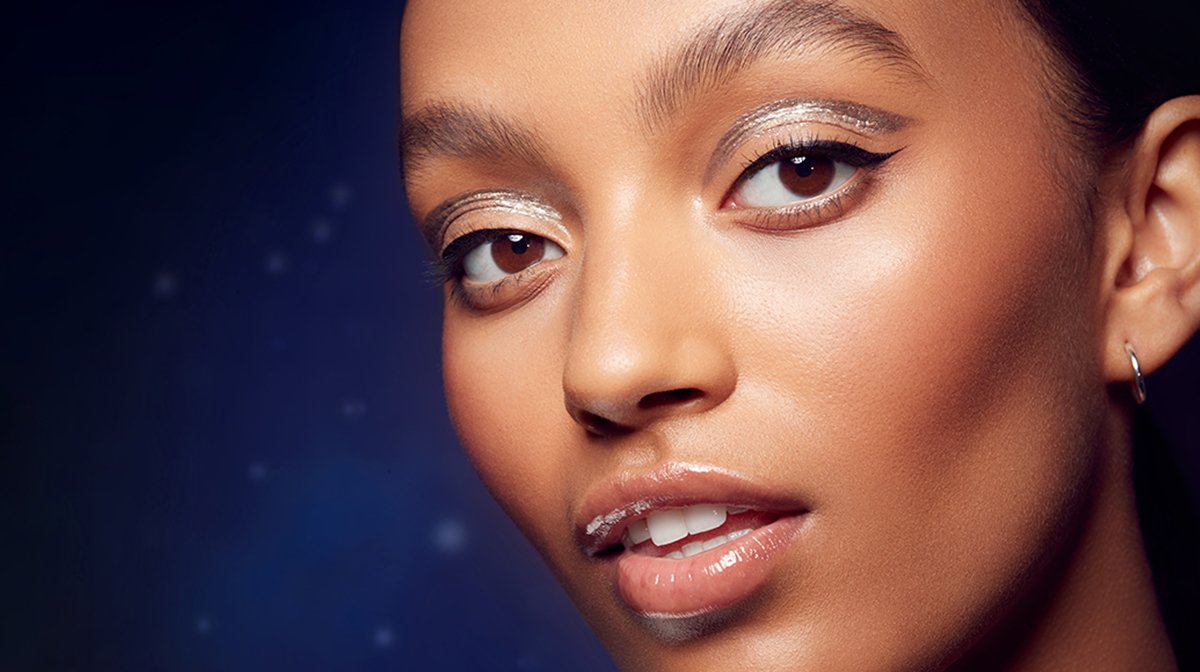 Draw the line… literally! This graphic eyeliner is perfect for new beginners wanting to add a little something special to their party look.
How to create:
Grab your favourite shade of Galactic Lid Gloss and gently glide it's soft doe-foot applicator across the crease of your eyelid.
Start in the inner corner of your eye and work your way outwards.
With this easy-to-build formula, repeat the application until you're happy with the final results.
Go one step further and glide a little Galactic Lid Gloss under your lower lash line to shimmer from all angles.
If black eyeliner is your go-to, use one of our vegan formulas.
To complete this look, use our bestselling Black Magic Mascara to add definition, curl and volume like no other.