Have you ever heard of the term 'opposites attract?'– A classic saying! Many of us use this term when referring to certain situations in our life, one of the most common being when a friend dates a guy who's completely different to them. Well like this idea of 'opposites attract' we want to get you talking about the meaning behind Yin and Yang.
A recognised symbol worldwide, Yin and Yang is a concept used within Taoism. A Chinese philosophy and religion, it describes how seamless opposites can complement one another in the natural world. Showcased in the form of black and white circles that swirl into one another, the nature of Yin and Yin changes with time whilst representing balance and wholeness within life. But what may come as a surprise to you is Yin and Yang goes so much deeper than that. To understand it better, let's breakdown Yin and Yang's symbol. Also known as the Taijitu, the Yin, or the dark side of Taijitu, is associated with everything bad, negative, sad. The Yang, or the light side of Taijitu, is associated with all things good, positive, happy. Despite their obvious juxtapositions, what's interesting to acknowledge is both Yin and Yang can't coexist without having one another. For example, day becomes night and night becomes day. They are interdependent. This means their concept forms wholeness and when something is whole it is thought to be complete.
So why is the meaning behind Yin and Yang relative to Eyeko right now? Good question! Just as day flows into night, transform your look throughout the day with the help of our newest launch coming your way this Monday 18th May. Get ready to take your look from day to night in one single swipe!
Stay tuned on our social channels and take a guess at what you think it could be! Click here to visit our Instagram.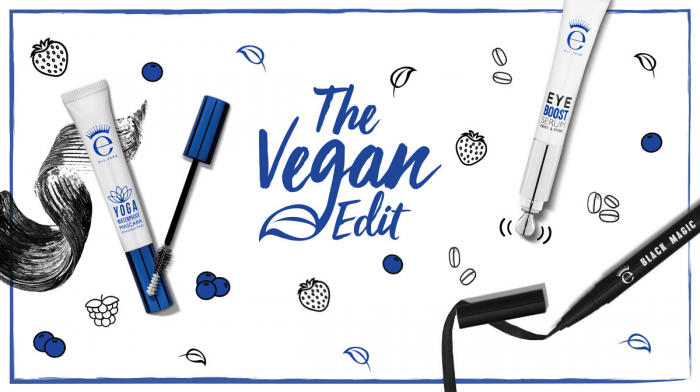 Yoga is a spiritual and physical practice that originated from India. It focuses the mind and body on movement, alignment and breath. Practising Yoga can improve health and happiness: increasing the body's range of motion, sharpening concentration and reviving chronic stress patterns. Its no secret there's many benefits to practising Yoga! But which Yoga class is right for you? Get to know the benefits of practising Yoga here with Eyeko.