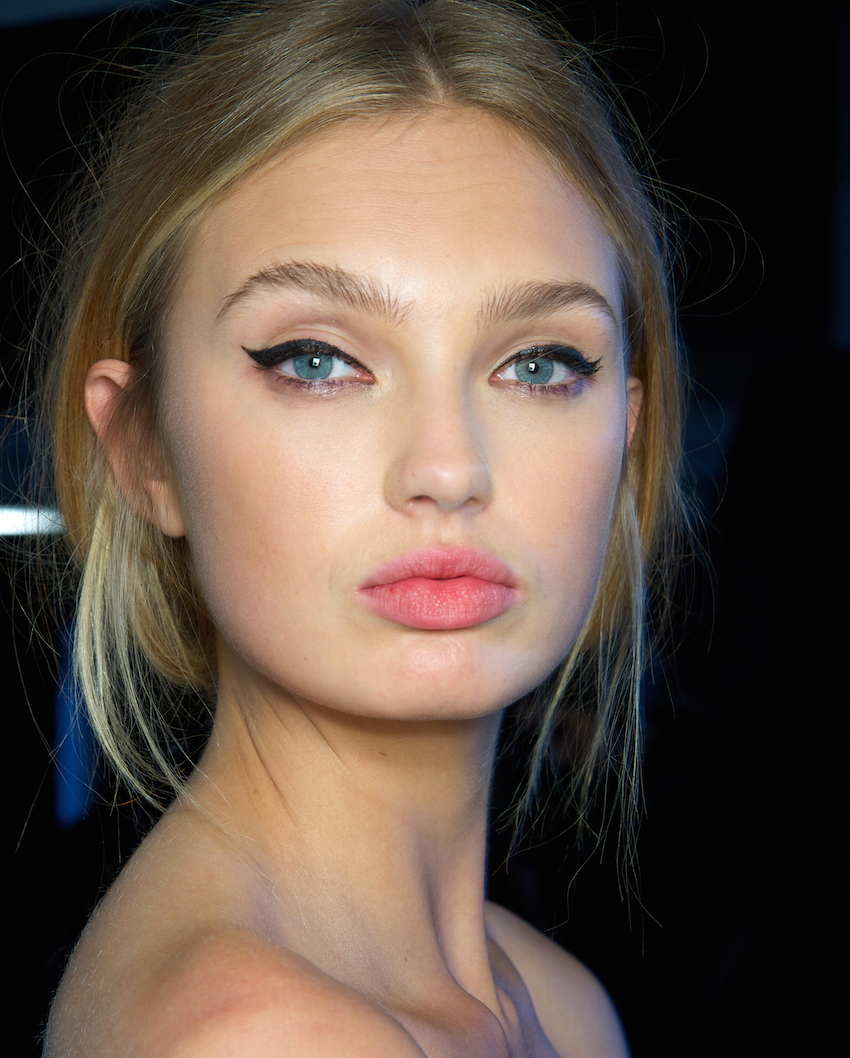 Arguably one of the hardest makeup tricks in the book, once mastered eyeliner is the go-to tool for taking your makeup game to a whole new level. Below, we look at two different ways to wear eyeliner.
The Liquid Flick
The Look: The statement swoosh is the height of cool and brings an edgy look to everyday makeup; it's also the perfect way to transition from desk to dinner.
The Tool of Choice: Liquid liners are best for creating a perfectly precise line that stays put, no matter what. Space NK Pro Artist Grace Revington suggests using a pen-style liner, such as Eyeko Eye Do Liquid Eyeliner as the fine nib gives optimum control and the formula dries to a waterproof finish that doesn't move, flake or fade. The fluid formula is easy to manoeuvre and glides onto the eyelid without snagging.
The Art: When it comes to creating an elongated flick, try to tailor the liner to complement your natural curves. For example, if your eyes are wide set or almond shaped, sweep the liner all the way to the outer corners and then kick out to create a dramatic winged effect. For eyes on the smaller side or those with less space between the lashes and the brow, keep the liner thin and closer to the lash line with a less elaborate swoosh. The trick to creating a flawless flick is to steady your elbows on a hard flat surface, rest your pinkies on your cheeks and grasp the liner between your index finger and thumb for ultimate control. "Use your free hand to pull the skin taught around the eye to void skipping or dragging," suggests Grace.
Don't try to achieve one fluid line, instead map out the liner in sections, starting halfway across the eye. A good way to find your starting point is to aim directly above the iris. Place a dot half way between the outer most corner of the eye and the iris, then join up the sections. For the flick, drag the liner out at the corner in a straight line, then trace back towards the outer corner of the eye. If you wobble or slip, dip a Q-tip into makeup remover or dab concealer onto a small concealer brush to sharpen the line.
Read the full article here