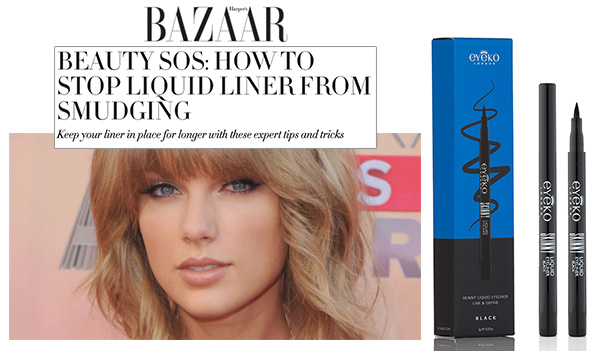 "Liquid liner is the beauty equivalent of marmite: you either love it or you hate it. It's perfect for those with a steady hand, who want to create a clean, feline flick or a jet-black line to frame your eyes. The most common complaint, however, is that it can be messy to use, and no matter how long you wait to blink, it often smudges and imprints on your brow bone. Bazaar asked the make-up artist Liz Pugh for her advice on creating a neat, smudge-free look.
How do you prevent liquid liner from imprinting on your brow bone?
"The key is to keep looking down whilst the liner dries. If you have particularly oily skin, apply the liner to dry lids, then set with a little translucent powder or shadow primer," says Pugh. "If it does imprint, remove using a cotton bud dipped in micellar cleansing water. This way you will have much more control then using a remover with oil, as this could get messy."
Bazaar recommends
Best for… precision: With a sturdy yet flexible tip, you can achieve a classic flick with Eyeko Skinny Liquid Eyeliner, £12. Plus the formula lasts without fading through the day."
Read the full article here.