When it comes to eyeshadow sticks, we all love having a new product to play with. The crisp pointed pencil, the array of colours, the untapped creative potential is something of pure excitement in itself. Whether you love to go daring, dramatic or effortless with your makeup look, here at Eyeko our brand new Double Act Dual-Ended Shadow Sticks are perfect for achieving long-lasting definition with every swipe! So which Double Act Shadow Stick is right for you? Keep reading to find your perfect eyeshadow look from a few of our Double Act favourites.
Rock & Roll: The Edgy Look
The good kind of blues! Create the ultimate edgy look using our Double Act Shadow Stick in Rock & Roll. The perfect pencil for adding instant definition to your eyes. Headline this season with Rock & Roll's mix of marine blues for a smouldering smokey eye look that's easy-to-apply.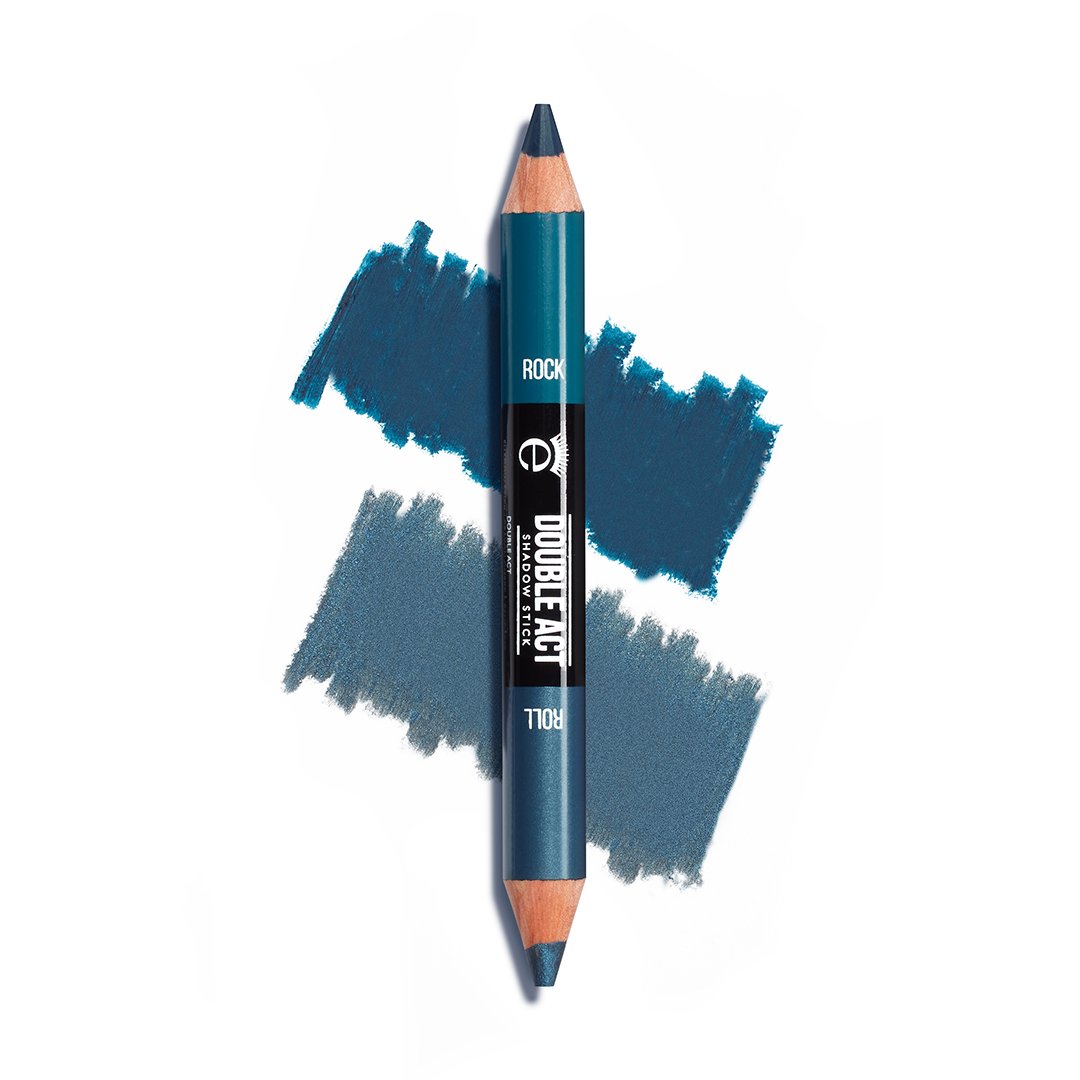 Sugar & Spice: The Glam Look
Look hot from home! Go glamorous with our Double Act Shadow Stick in Sugar and Spice. The perfect eyeshadow for creating an effortless soft glam look. Featuring a burgundy purple hue paired with a shimmery bronze shade, mix between this pencil's warm and bold tones to spice up your makeup look this season.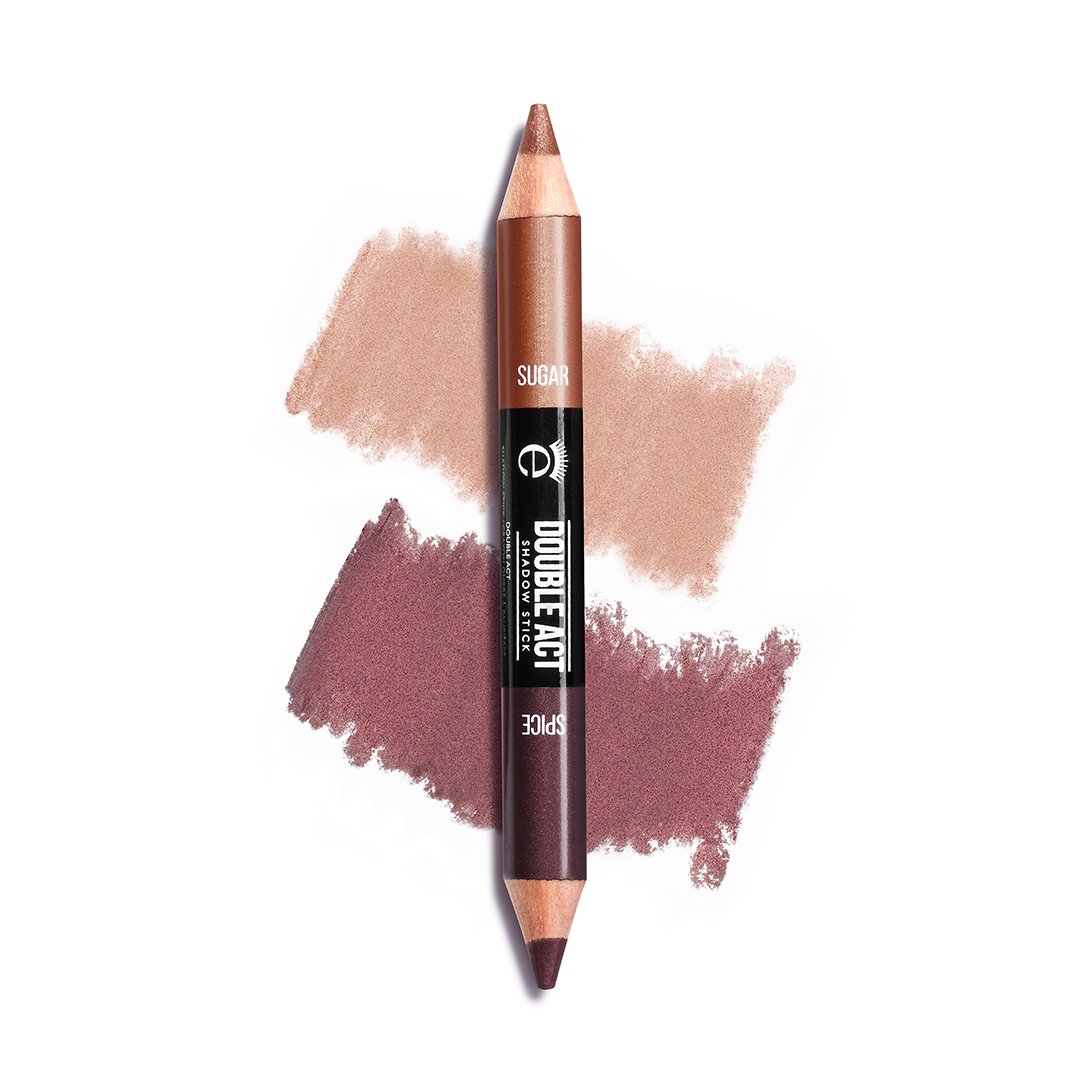 Yin & Yang: The Cute and Sexy Look
Get the best of both worlds! Create a cute and sexy look with our Double Act Shadow Stick in Yin and Yang. The perfect pencil for adding drama with a light glistening glow. Easy-to-apply, the matte brown undertone paired with a sensual silver hue effortlessly accentuates eyes perfect for taking your look from day to night.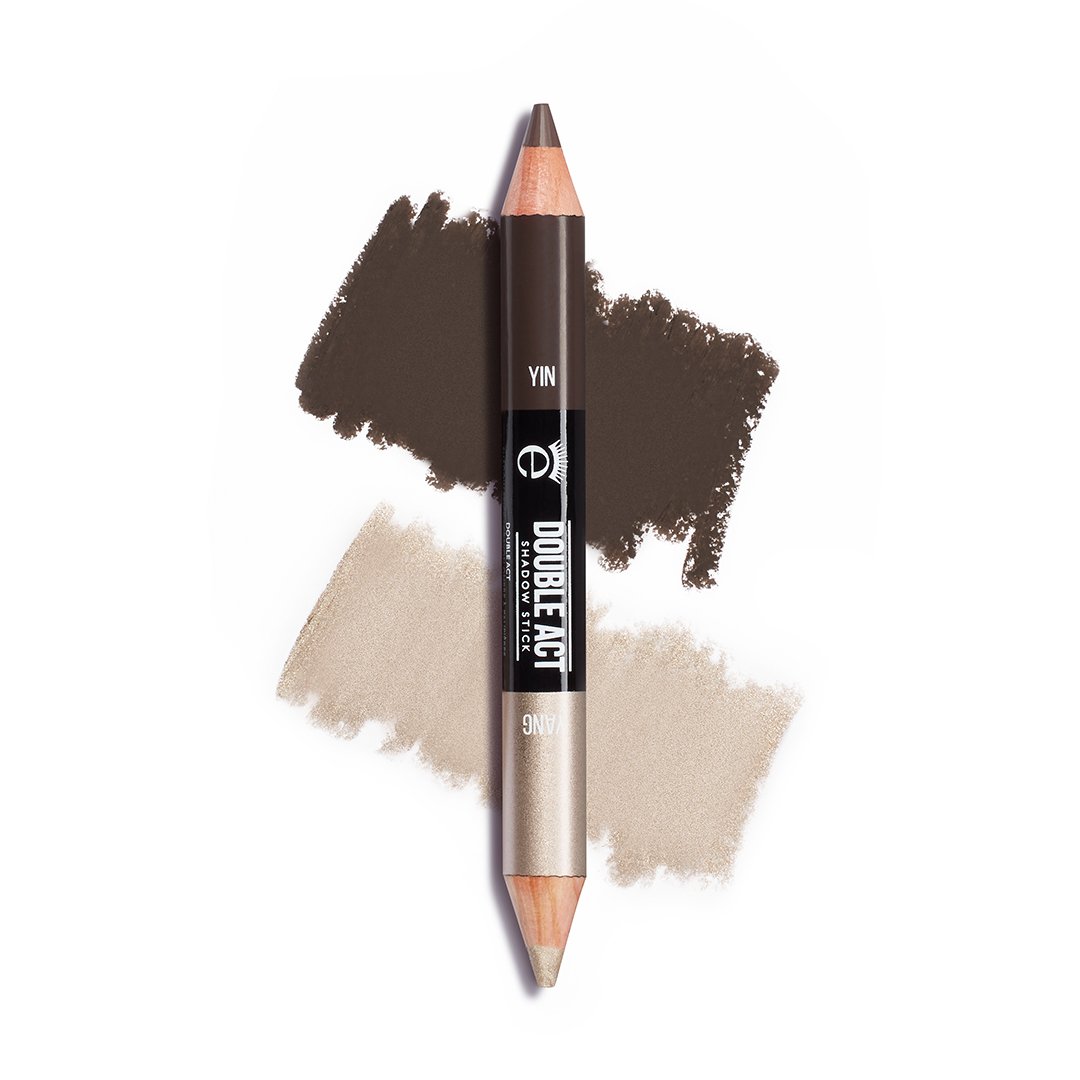 Did you know our Double Act Shadow Sticks are Ophthalmologically tested, vegan, cruelty-free and suitable for both sensitive skin and contact lens wearers? Find your perfect eyeshadow look with our brand new Double Act Dual-Ended Shadow Sticks, available in five mesmerising shades.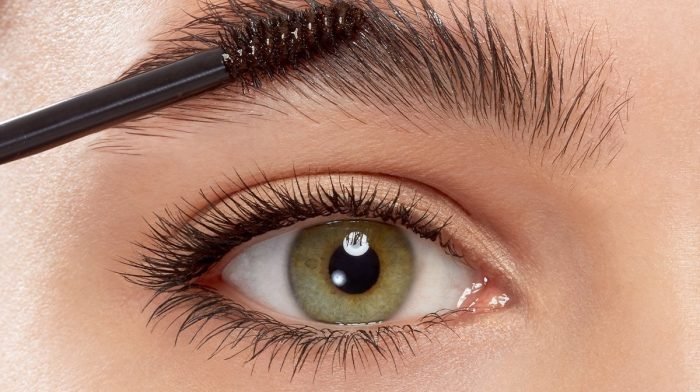 When it comes to good cosmetics, brow products are truly the unsung hero. We all pay attention to revolutionary eyeliners, mascaras, lipsticks, but when it comes to finishing off your makeup, colouring in those brows can really make that difference. So if you're wondering what is the best brow product for beginners? Eyeko's Brow Bar is the place for you!