Always wanted to create the perfect smokey eye? Here's how in five easy steps.
Nothing is easier to use then Me & My Shadow for a multitude of eye looks and it was made for smokey eyes!
"I love Me & My Shadow because it's an all-in-one product that you can travel with. This is an easy-to-use crayon with a brush to blend."
Alexa Chung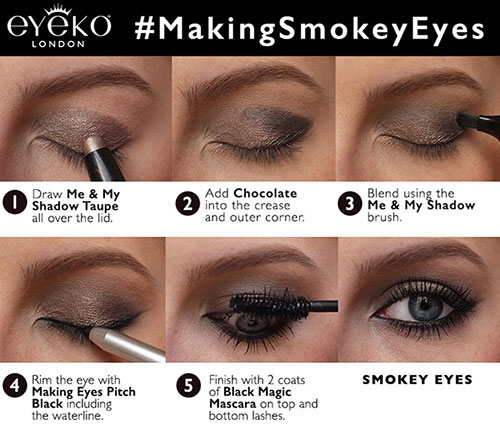 Draw Taupe across the lid and pat in with fingers then add Chocolate into the crease mid way across your upper lid in a crescent shape to elongate and make eyes appear bigger. Blend the two shades together using the brush on the other end or just smudge with fingers – yes it's that easy! To frame your eyes use Making Eyes Pitch Black pushed into the lash line and all around the water line.
If you prefer a more daytime smokey eye skip this step altogether or just focus the liner on the upper lash line only – tight line style. Finish with 2 coats of Black Magic Mascara (curl your lashes first) on top and bottom to lift lashes and open up the eye. It's so important to use the blackest black for stand out smokey eyes and you can't get blacker then Black Magic.