Our friends at Joyus made this fabulous how-to AND they've got an exclusive offer so if you're stateside you can get your mitts on our Brow Liner / Brow Gel Duo direct!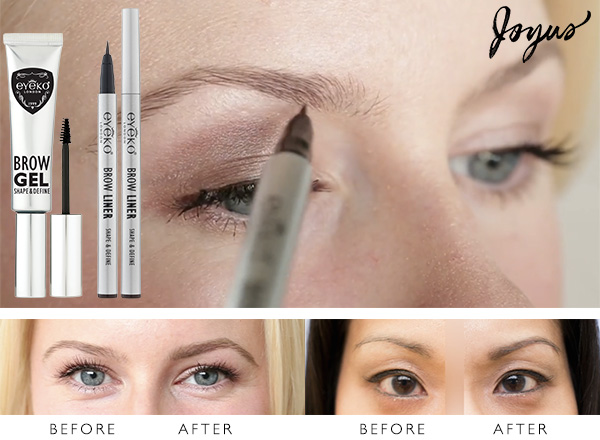 We love a subtle, strong brow that looks natural – never painted on! Don't you? You'll love our new Brow Liner to fill in sparse brows using the precision brush tip to feather in a universal shade that develops to self-adjust
to any skin tone for naturally fuller looking brows. Add texture and definition with a coat or 2 of Brow Gel, which guess what?! Actually promotes growth too – that's why we won the Best Brow Booster Beauty Award from Cosmopolitan magazine!
Check out these Before & After pics and watch the video to see just how easy it is to get great looking Cara-worthy brows!