So much has been made of day to night dressing and desk to disco make up that nowadays surely most of us can transition from work wear to cocktail attire with ease. Add a cat eye, statement cuff, killer heels and you're good to go.
As Alexa Chung pointed out recently it's night to day that proves more of a challenge when dressing then day to night. With the runway shows pushing a 70's rock n roll aesthetic on us for the past two seasons channelling everything from Woodstock to Studio 54 it's time to embrace Penny Lane from Almost Famous as your spirit guide.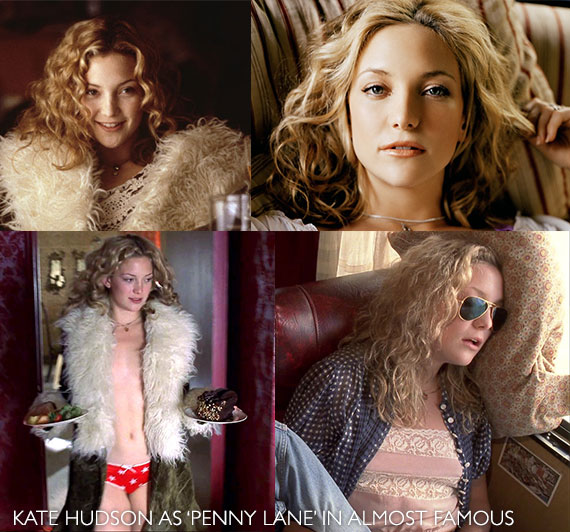 Fashion wise this is as easy as adding a fake fur gilet and skinny scarf to OTK boots and silk dresses or sporting a suede A-line midi and polo neck. Both make light work of a day to night transformation as layers are shed and silk camisoles or chemises replace chunky knits.
Make-up wise steer clear of glitter if you know it's going to be a late one as there's nothing sadder then the dull shimmer of smeared sparkle at 6am. Desperate to shine? Try Snap Tats or similar metallic transfers to dress up your face and body. Stars are strong for S/S15 as Pat McGrath showed us at the psychedelic lovefest that was the Tommy Hillfiger runway show.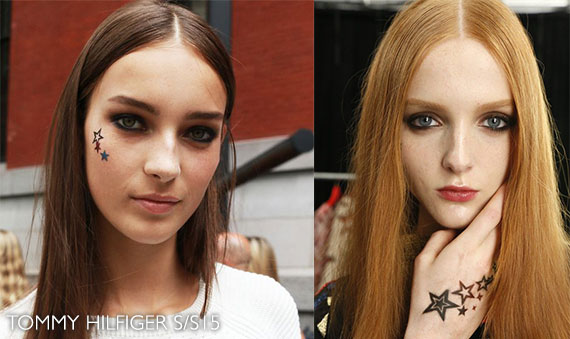 With Fleetwood Mac headlining at Glastonbury this Summer it looks like 2015 will be a veritable summer of love. We look forward to mixing up Valentino brights with cheesecloth and ripped denim and if you're swapping skinnies for bell bottoms look no further then MiH with the most flattering of flared jeans with their Marakesh cut.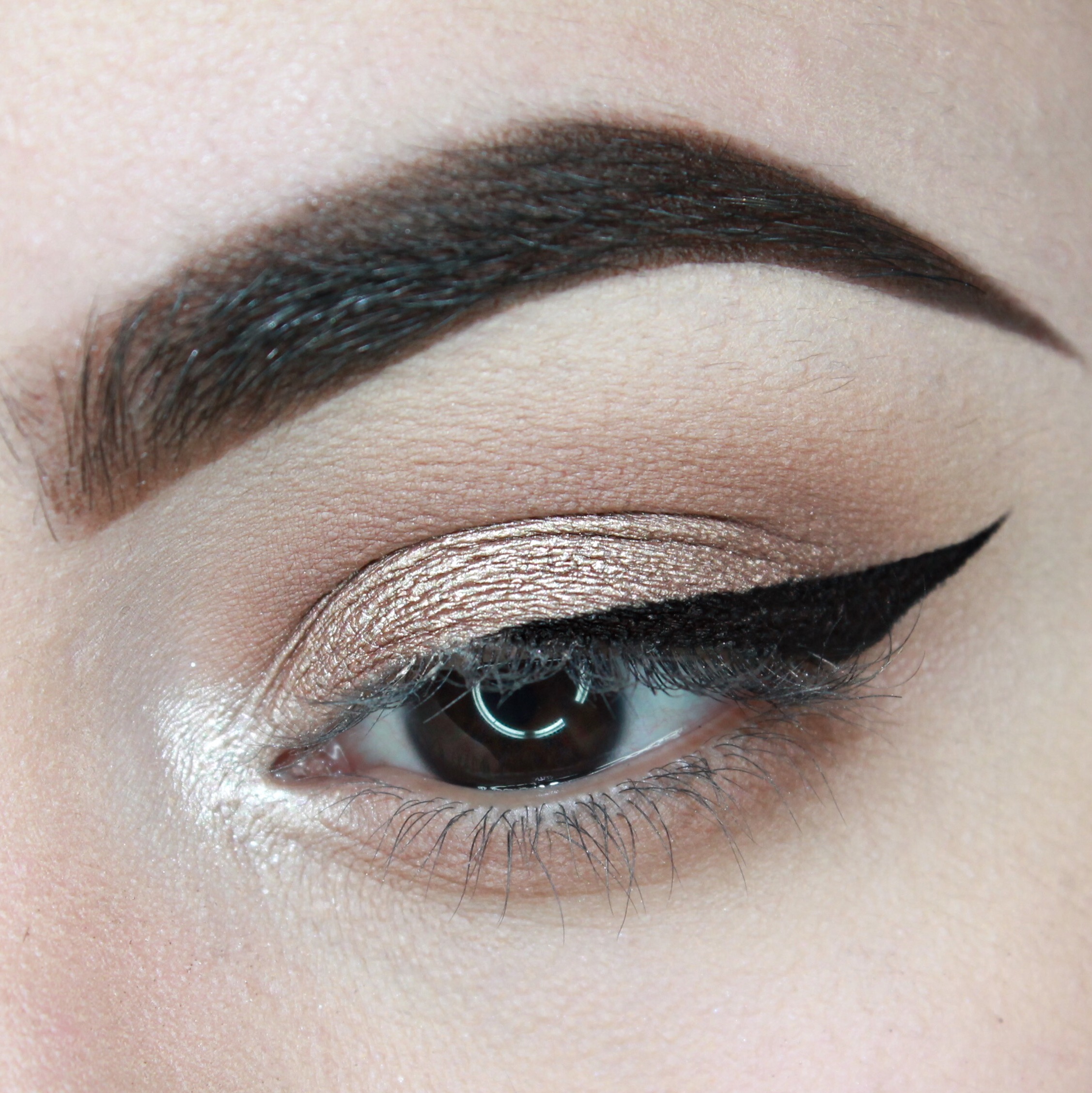 For hip rather than hippie beauties focus on lashes and layer up mascara sealing the final coat with a waterproof formula like Eyeko Sport Mascara that will no doubt last longer then you and then add falsies to dress up your eyes. Try half or corner lashes which are easy to self-apply and create an elegant cat eye look without using eyeliner.
Black eyeliner looks best ringed around the eye be sure to soften the look by blending harsh edges with a cotton bud or brush. Choose waterproof, long wear gel formulas or kohl pencils and try layering your liner for longevity whether you top pencil with liquid or powder shadow to set the look for night to day.
For the Grace Resort show in New York, make-up artist Deanna Melluso purposely created an undone liner look by adding a dab of Elizabeth Arden 8 Hour Cream to lids to create an uptown girl downtown party vibe. With night to day make-up black eyeliner provides a failsafe look as worn in eyeliner is easy to style out and somehow always looks better a little smooshed versus freshly applied.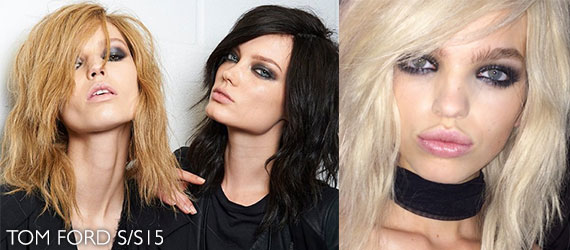 For the rest of the face skip foundation altogether and just use concealer as needed (be sure to keep a tube in your clutch for an early morning re-touch), add cream blush (try Bobbi Brown Pot Rouge or Josie Maran Coconut Water Cheek Gelee) or a liquid stain that can double up for lips and ofcourse a powder compact to keep shine to a minimum. Chanel Les Beiges is perfect for adding an instant glow to your 5am pallor.
Hair is best loose either in tussled waves or long and sleek for minimal fuss the morning after. Long haired lovelies should always have a hair tie to hand to offer up a number of A.M. styling solutions. Put your hair in a top knot before you crash out on the sofa at the after party to ensure perfect waves on waking or simply pull back into a high pony before you high tail it home! It's all happening.