It's spooky season and the perfect chance to get creative with your Halloween makeup. If you struggle with perfecting winged liner and think eyeshadow is a challenge, worry not, our National Educator Georgina has two easy Halloween makeup looks sure to scare up inspiration.  
While attending Halloween parties may be a thing of the past, our DIY Halloween makeup looks will leave you feeling vampy whether you're attending a virtual party or posting your look on social media.  
Using all Eyeko products, these hair-raising tips will help you create a look that haunts and inspires just in time for the big day.  
DIY Halloween makeup look #1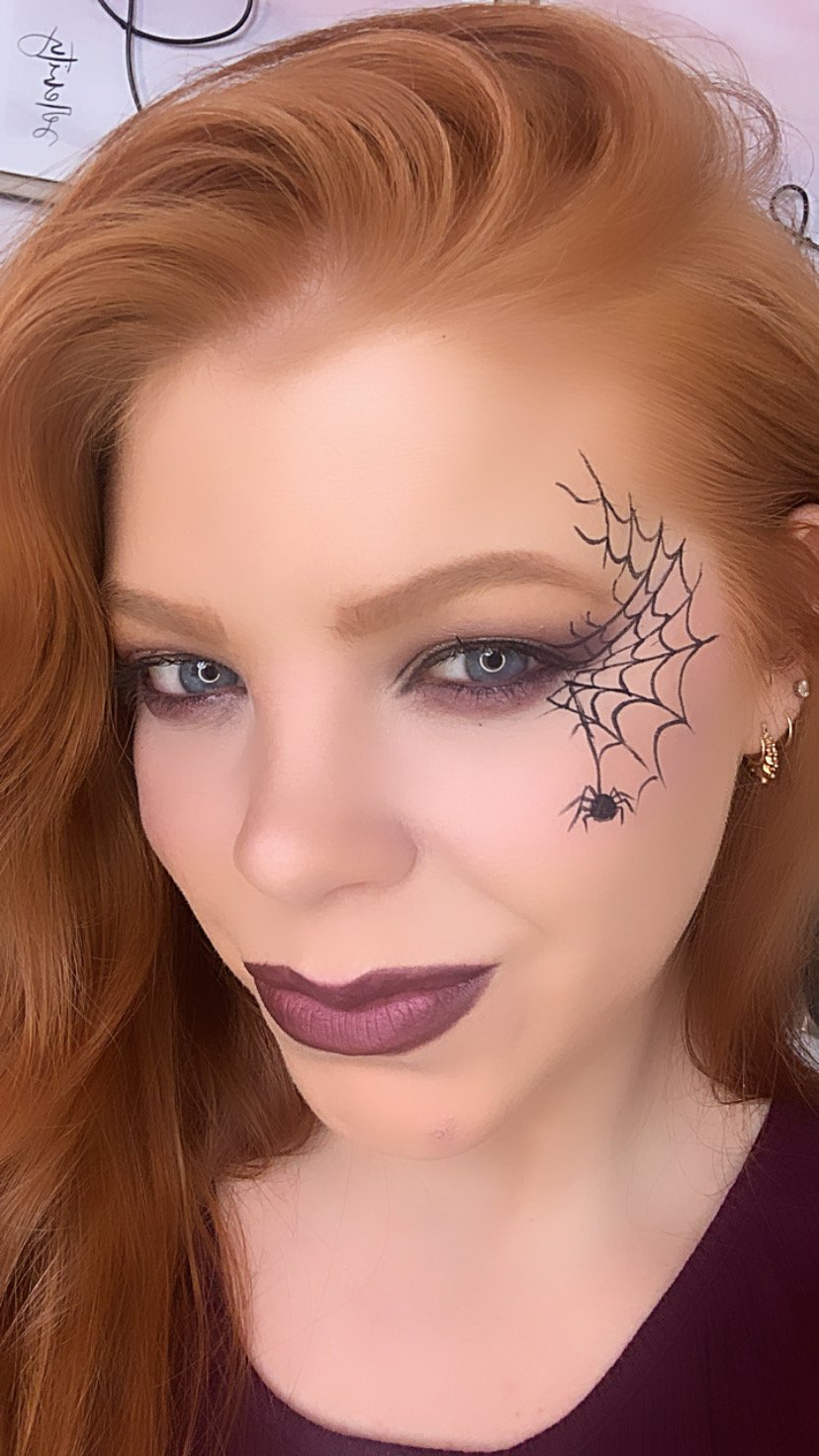 Cast a spell and get witchy with a little black magic of your own. Use our Double Act Shadow Stick in sugar & spice to create a bewitching, violet smoky eye and take it to the next level with our Black Magic Liquid Eyeliner.  
Use

 

the 

sugar

 shade to create a sultry base

. A

dd 

spice

 

to the crease and blend out 

with your finger 

for a d

ramatic

, violet

 smoky effect. 

 

Line your lower lashes with spice then add definition to the top lashes with Black Magic Liquid Eyeliner. 

 

Cast a spell by coating your lashes

 with Black Magic Mascara for lift and volume

. You can use this as your bewitching, final look or up the drama with a hand-drawn sp

ider web.

 

Trace lines using Black Magic Liquid Eyeliner from the

 eyelid

 through to your hair line, outlining a spider web shape. The precision tip 

of our Black Magic Liquid Eyeliner makes this easier.

 

F

or the full effect, finish with a small, eight-legged spider and up your spooky game.

 

You'll be turning heads (36

0

°

) in no time!

 
Our double-ended Double Act Shadow Stick are perfect for everyday looks and spooky-inspired creations. Easy to use, blend and smoke out, these shadow sticks glide over the eye to make application a breeze. Using Black Magic Liquid Eyeliner promises precision thanks to the calligraphy-inspired tip.
DIY Halloween makeup look #2
Heads will roll over this bone-chilling look to show your dark side. Georgina's second makeup look is sure to inspire the crypt keeper in all of us using Galactic Lid Gloss to create an unforgettable Halloween shimmer.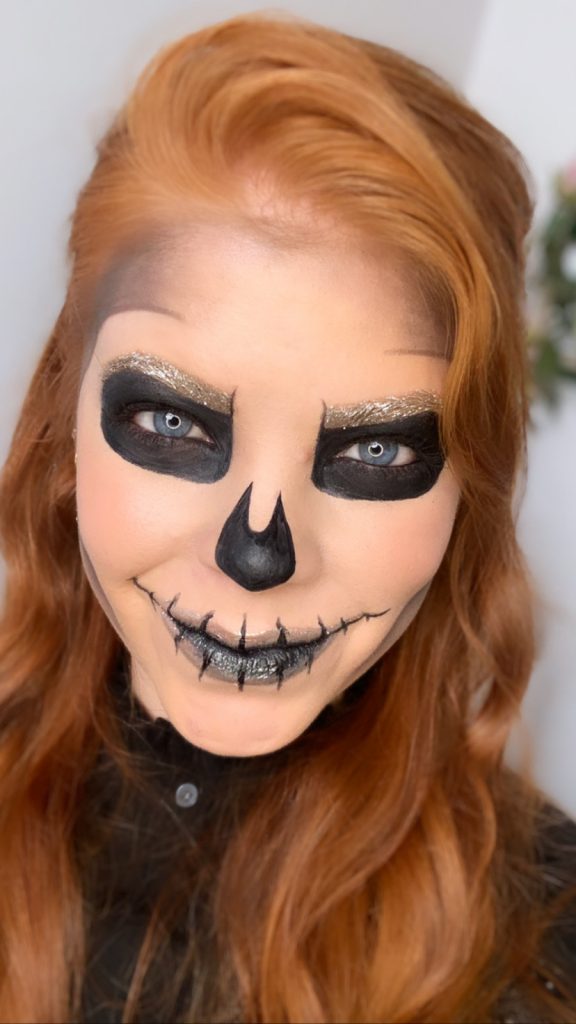 Use

our Double Act Shadow Stick

 in yang

 to create a 

pearlescent 

base. 

Messily line the top lashes with yin and blend out with your fingers. For added dimension, do this step twice. 

 

Line the lower lash line with yin and blend it out to a dramatic cat eye.

 

Coat your lashes in Rock Out & Lash Out Mascara for 

added drama, and feel free to finish here for a spooky take on the classic smoky eye. 

 

Feeling inspired? Draw lines up to the brow with

 Skinny Liquid Eyeliner, coloring over your smoky eye base to create a sunken look.

 

Contour around your hairline and cheeks with the

Double Act Shadow Stick in yin and blend with your fingers.
Fill your eyebrows with Galactic Lid Gloss in

stardust.

Trace the tip of your nose

 and fill in to appear hollow 

with Skinny Liquid Eyeliner

, then add lines to the outer-corners of the mouth

.

 

Glide Galactic Lid Gloss over the lips for an unforgettable sparkle,

add vertical lines through your lips 

and le

t the 

fun begin!

 
Glitter isn't just for the festive season, and our Galactic Lid Gloss is perfect whether you're going for subtle shimmer or a striking look to mesmerize this Halloween. The cream formula is easy to blend and lightweight enough to cast a spell.
Happy Halloween!