TV Make-up artist Annie Levy and favourite with the Made in Chelsea crew features Eyeko Black Magic Mascara in her latest tutorial Bright Lips Aren't for Kissing.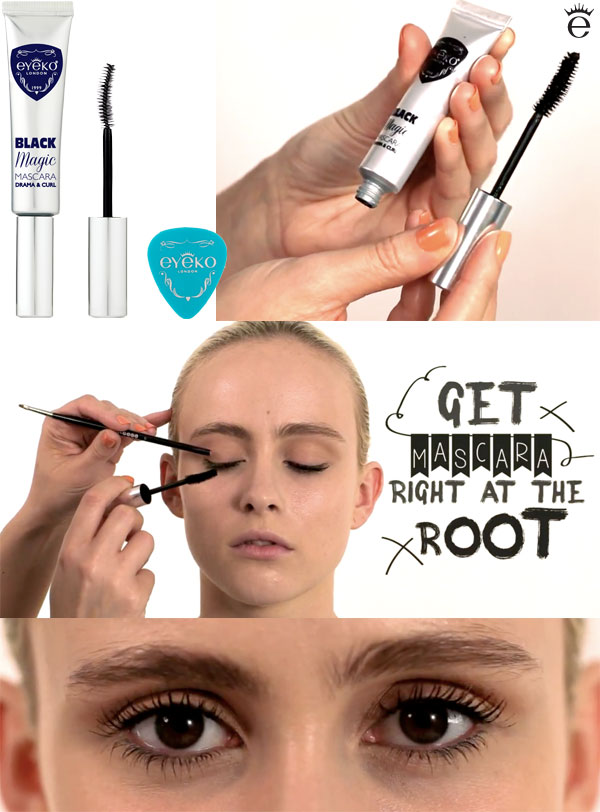 MAKE-UP ARTIST: ANNIE LEVY
Stand-out lashes are always a must in our eyes – bold lips or not! Remember Eyeko Black Magic Mascara comes with the Eyeko Shield – a neat beauty tool you pop behind your lashes as you apply mascara to avoid smudging your lids whilst enabling you to get 'right in at the root' as advised by Annie! We created the Eyeko Shield when we noticed that make-up artists use the end of a brush or their thumb when applying mascara to models to avoid messing about the make-up. As mascara is generally the last touch to your look you don't want to ruin it all with a big blob of black on your lids! The Eyeko Shield – Genius, no?