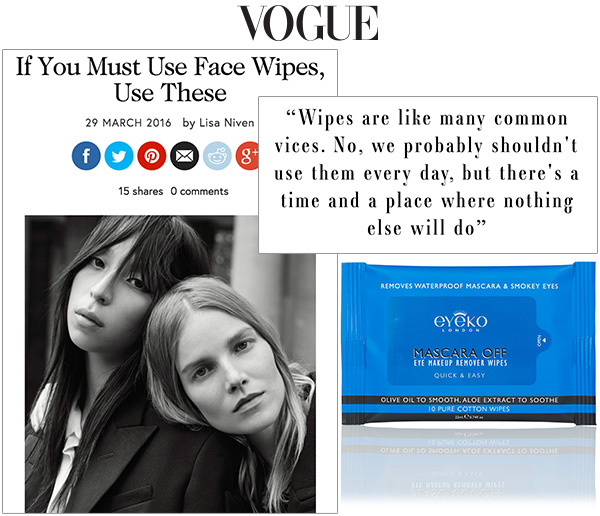 "When face wipes arrived on the scene, make-up-wearers everywhere couldn't believe their luck. Promising to remove all make-up and impurities in a simple swipe, they seemed the ultimate time-saver in a world of sticky balms, muslins and three-step cleanse and tone routines.
However soon our hopes were crushed as dermatologists warned that they could cause dryness due to the alcohol content, wrinkles due to the scrubbing action many of us employ when using them and breakouts due to impurities either left on the face or simply moved around the face by the wipes.
Truthfully, there's no real substitute for washing your face. On top of that, modern cleansers are so sophisticated, efficient and tailored to specific needs that wipes feel almost redundant in the savvy beauty-lover's skincare kit. But wipes are like many common vices. No, we shouldn't use them every day and no, they might not remove every last trace of make-up, but there's a time and a place where nothing else will do. Think festivals, late nights, plane journeys and thrown in with your workout kit for speedy make-up removal pre- and post-gym. Yes they have their flaws, but sometimes a cleansing regime you can perform from the comfort of your bed is the only way.
The golden rules, then, are to use them sparingly – no lazy evenings in or standard weeknights – to choose high-quality wipes with gentler ingredients, and to wash your face afterwards where possible, even if just with water. If you have a thorough and more carefully-curated skincare regime most of the time, the occasional wipe isn't going to undo all of your good work. Let's face it, sometimes convenience wins. With that in mind, see Vogue's pick of the six least sinful here."
Read the full article here.