"'I like you; your eyes are full of language.'
said poet Anne Sexton to her close friend Anne Clarke in a letter dated July 3, 1964.
As you may have noticed by now, we love the British eye make-up brand Eyeko, we often use it at work, and we posted on the husband and wife team (Max and Nina) back in Nov 2013.
They kindly sent us this fabulous Gift Set for Christmas which is great, because we'll be needing lashings of mascara, eyeliner, and morning-after patches this party season!
I thought I was the clever one that kept my Hydrogel Eye Patches in the fridge to do an express 'de-puff' in the morning, but when I visited Thandie in NY recently, what did I find behind the fridge door next to the Almond Milk? Said Hydrogel Eye Patches ha ha.
From a whole 'wardrobe' full of mascaras for every type of lash, to brow pens and brow gels to give overplucked brows a natural, modern width, to fakin 'em with falsies, to gettin'em curled, stuff to take it all off with, de-puffers for the morning-after. Eyeko have got our peepers covered. There's a lot to choose from!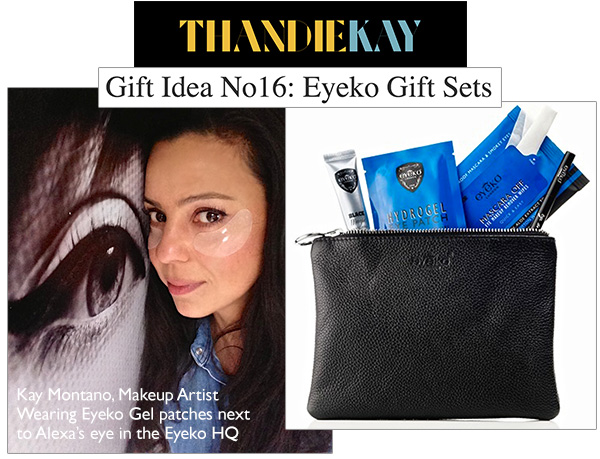 Here's a film that Kay created for Eyeko with Chris Floyd back in 2012."
Read the full article here.