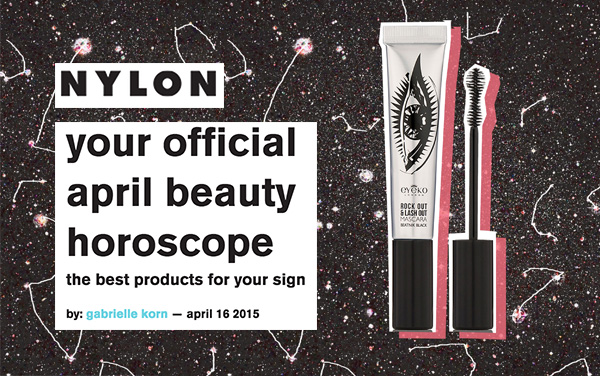 "gemini
This month, our resident astrological expert recommends that Gemini turn up the flirt. And what better way to do that than with some truly mind-blowing mascara? Check out Eyeko's, which will stay in place no matter how bad your spring allergies get.
Eyeko, Rock Out & Lash Out mascara, $20."
Read the full article here.