"Eyeko Rock Out & Lash Out Mascara
You're one mascara swipe away from perfectly smudgey rock 'n' roll lashes à la Kate Moss. The supermodel's go-to skinny scarf line Rockins teamed up with Eyeko on an amped-up, volumizing mascara complete with a guitar-shaped wand. It just doesn't get cooler than that."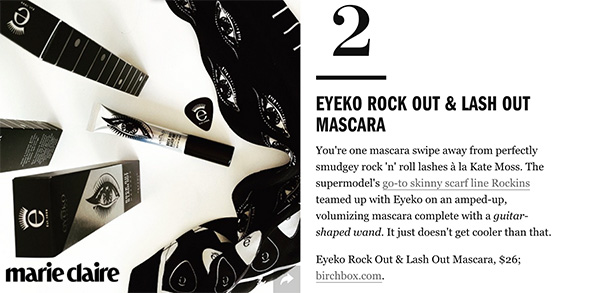 Read the full article here.