Last week we showed you how to do the eye contour. This week we're introducing you to different eyeshadow techniques: a great way to make your favorite eyeshadow palettes more versatile. 
It's safe to say that with face masks in place, our eye makeup game has taken the front seat over the last 18 months. Now, as people look to ditch their coverings, we think eye makeup is going to make an even bigger statement.  Whatever your preference, mask or no mask, this summer is all about the eyes and experimenting with different eyeshadow techniques.
Need of some eyeshadow inspiration? 
Different eyeshadow techniques:
Modern smokey eye:

a new take on the classic smokey eye with a modern twist.

 

Halo eyeshadow

: light and bright eyeshadow in the centre of your eyelid with a dark contrast in a halo effect.

 

Dewy eyeshadow

: dramatic and bold color with a dewy finish.

 

A pop of color: add a pop of color with our new Limitless Eyeshadow Palettes.

Soft winged eyeliner

: a soft take on the classic winged eyeliner, a thin line with immediate precision.
Technique one: m
odern smokey eye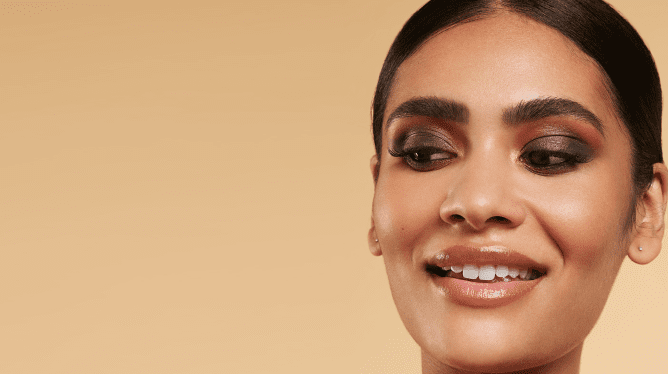 The smokey eye is one of the most classic eye makeup looks in the beauty world. Simple and seductive, it takes a dark eyeshadow with an added touch of eyeliner to create a sultry look that will give you undeniable confidence. To add a modern twist to this classic look, step away from the cool and blacked out edges, switching up the color theme.  
Our Limitless Eyeshadow Palettes come in a range of warm, cool and neutral tones. The modern smokey eye embraces different color intensities. Experiment with a range of colors, from the rich jewel-toned red in Limitless Eyeshadow Palette 3 to the khaki green shade in Limitless Eyeshadow Palette 1. The modern smokey eye is sophisticated and allows you to adapt to your preferred color palette.