"A journey to an otherworldly place. The collection is rich in texture and icy tones, to conjure an ethereal fantasy."
Osman Yousefzada, Designer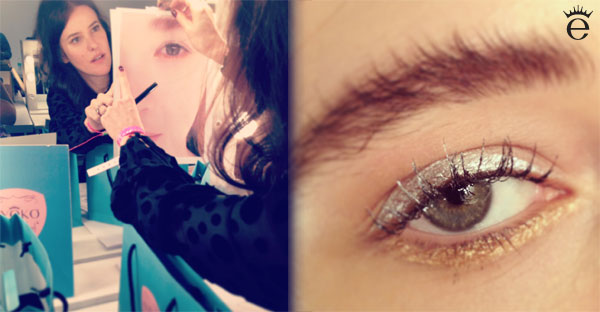 Top make-up artist and beauty guru, Lisa Eldridge created a magical beauty look with our yet-to-launch Eyeko Metal Liquid Eyeliners in Platinum and Rose Gold, which doubled up as highlighter and lip accents.
Lisa was desperate to use them for the Osman show so we had to fly in our prototypes from Tokyo which luckily arrived just in time as the models arrived for make-up.
"I love the pigment and fluidity of these eyeliners, the fine brush makes them easy to use and they're indelible which makes them great for use on the lower lid and brushed over lashes."
Lisa Eldridge, Make-Up Artist / Beauty Guru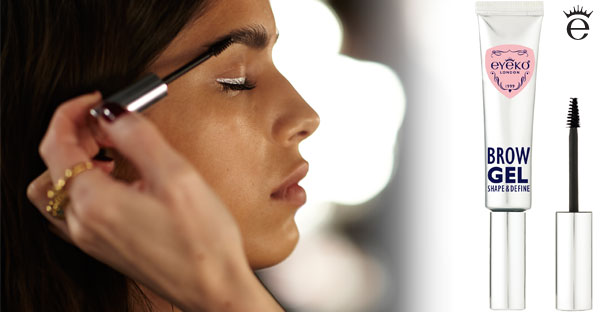 Brows were bold and bushy brushed through with Eyeko Brow Gel and skin was flawless but raw reminiscent of 90's grunge runway shows. Lashes were lengthened and blackened with award-winning Eyeko Skinny Brush Mascara then dip-dyed by running Eyeko Metal Liquid Eyeliner Platinum across the tips for a silvery tinged flutter.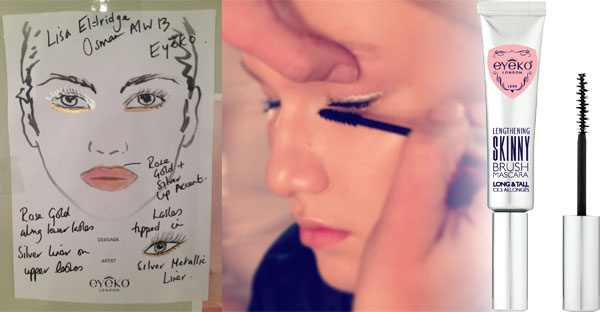 "Metallic, shine and texture was a prominent theme at the shows and the trend is going to be a huge make-up look too for A/W13."
Nina Leykind, Founder/Creative Director Eyeko