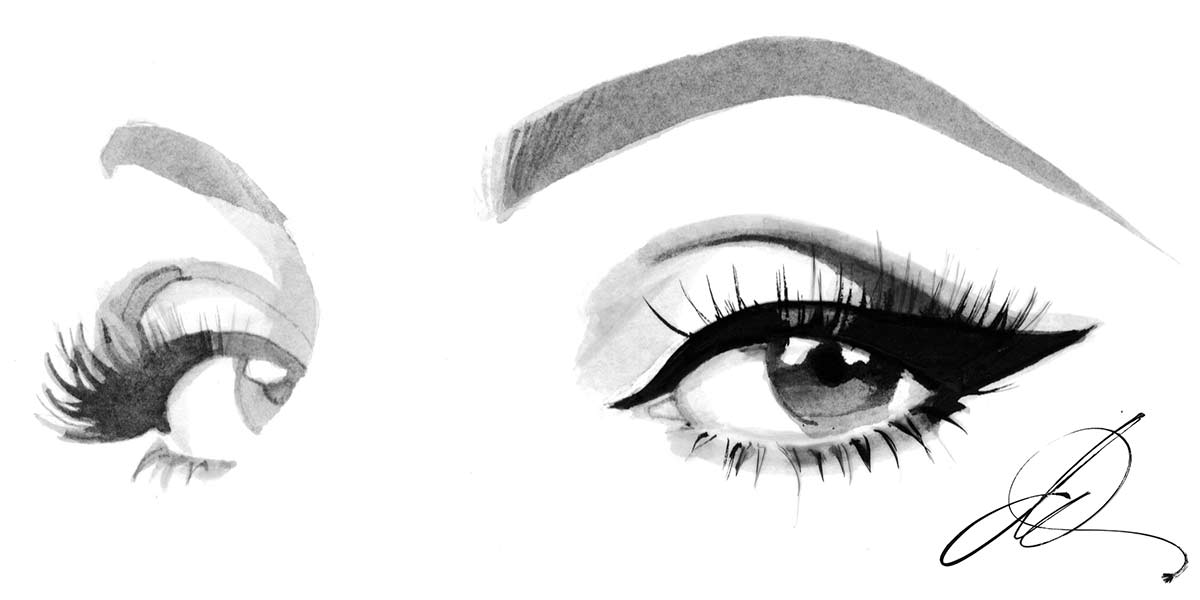 Our latest launch with famed fashion illustrator is here just in time for Fashion Week!
Discover the David Downton for Eyeko collection, a limited edition coffret featuring three new and exclusive must-haves for eyes.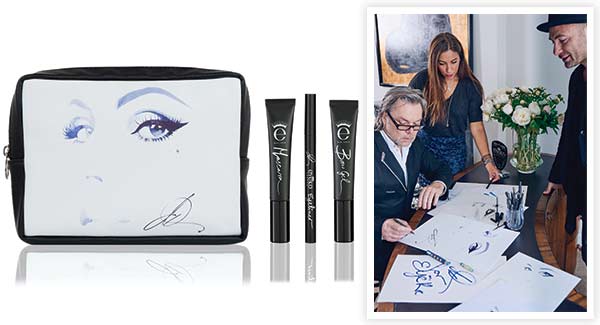 "I jumped at the chance to work with Eyeko, we share the same icons (eyekons) Brigitte Bardot, Sophia Loren, Jane Birkin. Women who are part of our dreamscape".

As artist-in-residence at famed London hotel Claridges it was only fitting that as well as being where we first met David and hashed out a collaborative plan over champagne that we would also unveil the finished collection.

Renowned make-Up artist, Kay Montano who first introduced David to Eyeko was the first to try our new Mascara, Liner and Brow Gel. As an advocate of the natural, brushed up brow trend she was immediately smitten with our new Brow Gel brush created to fluff up brows for an instant thickening effect.

Acclaimed make-up artist, Liz Pugh focused on our new Mascara wand – "the holy grail of brushes" she said admiring the curved, elongated wand with dense bristles for perfect lash-hugging, pick up making it easy to build colour into the roots for longer, thicker looking lashes in one sweep.
"I'm obsessed with our new mascara that gives you intense, full lashes with our most growth-promoting formula yet!"
Eyeko Founder & Creative Director, Nina Leykind
Working with David on a series of sketches inspired the collection and how to create products to achieve the timeless looks of our eyekons! Beautiful bold brows, fluttery long lashes and feline eyes make for a mesmerising trio of products perfect for creating your favourite look.
Our new Liquid Eyeliner proved to be the perfect tool for temporary tattoos which lasted all night and beyond thanks to the long-wear, water resistant formula and inspired many on instagram for the next tattoo as well as pleas to David to take up the ink gun and make it real!