Open your eyes to the power of Eyeko Lash Curlers. Our limited edition Blue Velvet Lash Curlers lift lashes for a wide-open eye look.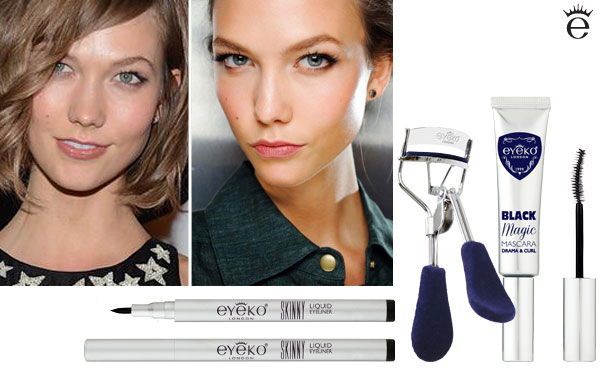 If you have a hooded lid like Karlie Kloss follow our quick tips for an easy beauty fix:
– Curl lashes
– Add liner starting from mid-way out on the upper lash line and coming in a third of the way in on along lower lashes. Use a cotton bud dipped in water to softly smudge liner on lower lashes.
– Use a curling mascara like Eyeko Black Magic Mascara and focus application on outer lashes to lift and open the eye.