Yes, you can actually swim/sweat without looking like a panda
With its flexible bristles and buildable formula, Eyeko's Sport Waterproof Mascara not only stays put all day and night, it also delivers a soft, pretty look.
It's often cited as the one product we can't live without, so a great waterproof mascara that's robust enough to last through sun, sea, sweat and tears is a must have make-up bag addition.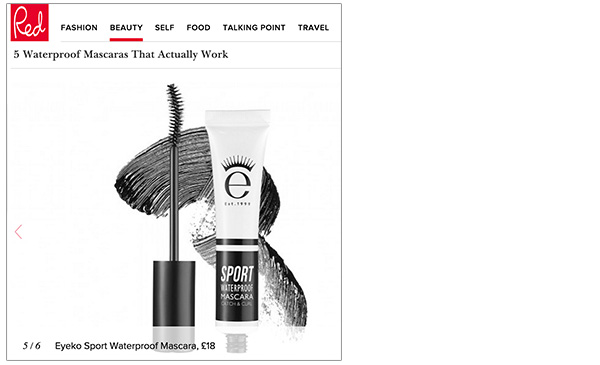 Read the full article here.