Miss Maven blogger Tenni share her secret to perfect brows with Beauty High. We're happy our award-winning Eyeko Brow Gel is cited as her secret weapon to boost her brows! For anyone else craving Cara Delevigne worthy-brows read on…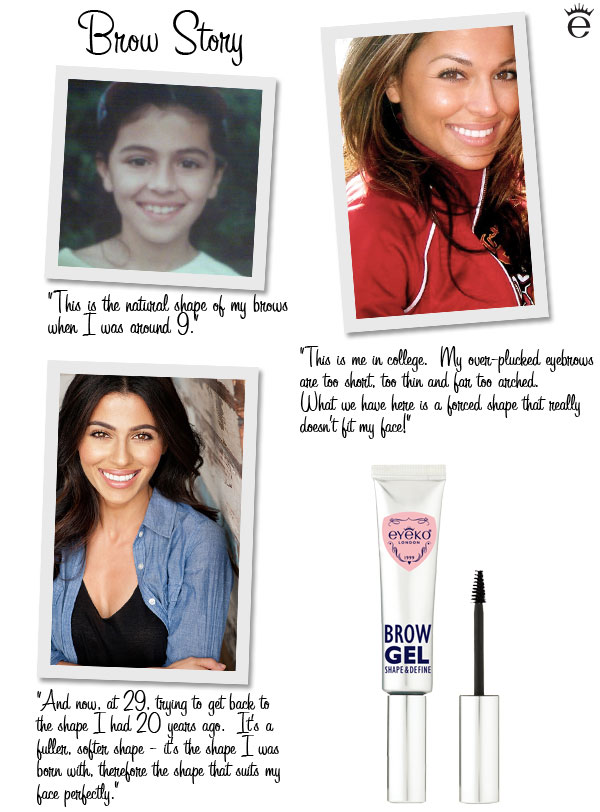 "A slightly fuller brow makes for a more youthful appearance. Go back to photos of yourself as a 10 or 12 year old, and examine the shape of your brows then. This is a great benchmark of you're thinking of changing up your brows. If, after eyeballing photos of your former self, you discover you have some areas that need to grow out, here are a few tips:
1. Be patient. It's going to take time to grow back a patch that you've been tweezing for a while.
2. Using a growth serum is a great way to speed up the process. I like using the Eyeko Brow Gel because it not only keeps my brows in place, the tinted gel is infused with a growth serum.
3. Use a brow pencil or powder to fill in the spaces where you want to grow your brows. You may be doing this for some time, but continuing to create the ideal shape every day will allow you to only tweeze what's outside of this area, leaving the bald spots free to grow!"