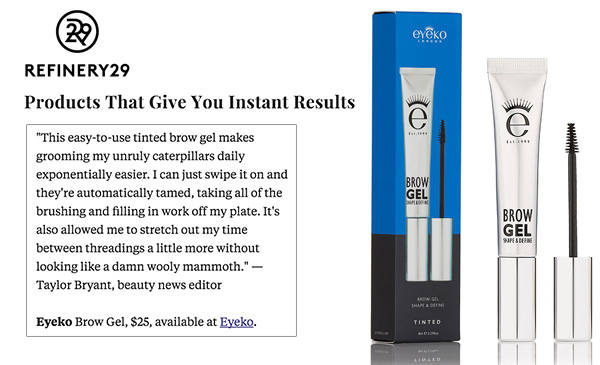 "This easy-to-use tinted brow gel makes grooming my unruly caterpillars daily exponentially easier. I can just swipe it on and they're automatically tamed, taking all of the brushing and filling in work off my plate. It's also allowed me to stretch out my time between threadings a little more without looking like a damn wooly mammoth."
— Taylor Bryant, beauty news editor
Read the full article here.