Parties… who doesn't love them! The chance to wear your favourite black dress and go all out with your makeup. But what makeup can you wear to feel nice from your living room? Whether you're into glitter, winged eyeliner or just love to add some extra sparkle, keep reading to find out our top 3 party looks to get you inspired this summer!
1. Shimmer and shine with our Galactic Lid Gloss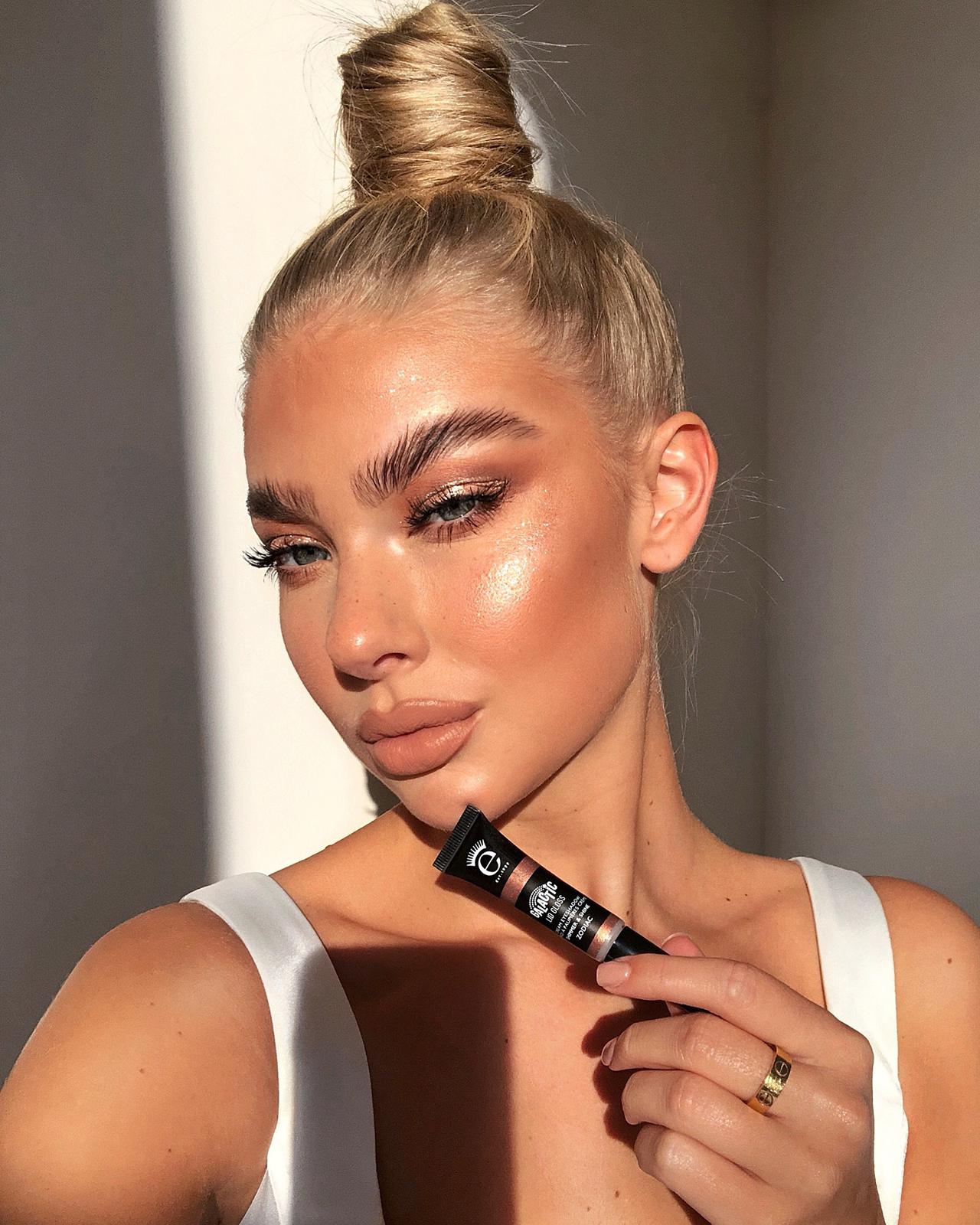 Instagram: @jesshunt2
Glow like a pro with our pearlescent Galactic Lid Gloss. The perfect metallic mix, let peepers look out of this world with it's highly-pigmented formula. Choose Solstice, a burnished gold colour to catch the light in all the right places. Or if you want more warmth, turn to our Zodiac shade; a rose-gold hue to hype up your makeup. Gently glide across your eyelids or smudge in between bushy brows, apply whichever way you choose to give yourself some extra added shine.